SCREAMING FROG :
The Screaming Frog SEO Spider is a powerful SEO audit tool globally. It crawls small and huge websites alike and analyze results in real time. It is effective for mac OS, Windows and Ubuntu in gathering crucial onsite data to improvise SEOs. Screaming Frog helps find temporary redirects, chains and loops redirects. It crawls to find broken links, server errors, and upload URLs for any SEO issues. The SEO Spider exports key onsite SEO elements such as URL, webpage title, headings, meta description etc. to a spread sheet for effective SEO recommendations.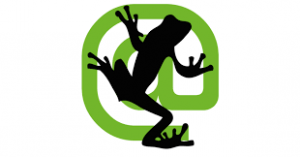 Further, by crawling Screaming Frog helps evaluate webpage titles and meta descriptions that are too short, long, duplicated or missing across the site. It ascertains URLs that have partially or wholly duplicated elements of webpage titles, headings, descriptions, and collect data from HTML web page that include social meta-tags, additional headings, SKUs etc., or find low content webpages.
Screaming Frog views URLs obstructed by meta robots, robots.txt, or X-Robots-Tag directives, as well as canonicals etc. With advanced configuration, it even supports in creating Image XML and XML Sitemaps. It has the capability to fetch user performance data of all URLs by connecting to Search Console, Google Analytics, and Page-Speed Insights APIs. By using integrated Chromium WRS it renders webpages to crawl dynamic and JavaScript rich websites. Further, by using interactive crawlers and directory force directed diagrams, and tree-graph website visualizations evaluates internal linking and URL structure.
Screaming Frog is quite useful to web designers, web developers, content writers, and web promoters. The advantage of Screaming Frog is its ability to search and filter all SEO tools data even if you are not familiar with SEO, and has the capacity to look for various SEO issues and channel them accordingly.