Marketing :
Marketing is a set of activities conducted with time tested processes in place for the benefit of the consumers starting from identifying the consumer needs to finally satisfying those needs with valued offerings. Marketing as a function deploys market & marketing research, designing of offerings, pricing of those offerings, strategically promoting and placing them at the targeted consumers end, and taking feedback from the end-users for further modification of those offerings to the satisfaction of the buyers. Though advertising and sales promotions are sub-functions of marketing, yet it is predominantly identified with classy packaging, persuasive ad copies & slogans, celebrity endorsements, cashback tactics, 0% interest schemes etc.
With the advent of internet, traditional marketing has much evolved into Digital Marketing with the advanced technologies prevailing in the marketplace. Today, Digital Marketing encompasses strategic processes that quantify business offerings' promotion, glocally. It includes both Off-Page and On-Page promotions such as Search Engine Optimization [SEO], Search Engine Marketing [SEM], Social Media Optimization [SMO], Social Media Marketing [SMM], Email Marketing, Affiliate Marketing etc. All these activities could be categorized as Inbound Marketing and Outbound Marketing depending on the kind of communication deployed for the promotion of the company's offerings.
Inbound Marketing :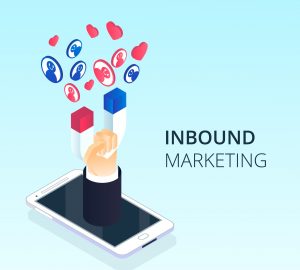 Orchestrating every effort there is in pulling potential buyers towards the company's products & services is known as Inbound marketing. It is out-and-out customer centric marketing with the objective to convert potential leads into customers. It can be done through website content, blogs, social media etc. Inbound marketing persuades genuine customers towards your company offerings, consistently.
Inbound marketing is more profound than outbound in that it is less intrusive, engaging, and pulls prospective customers to crave for your offerings driven purely through strategic content. For this, communication plays a vital role distinguishing inbound from outbound. It generates nurtured leads, and is also more cost effective. So, marketing strategies have to be worked around these aspects for better business impact. And at the same time, one should not overlook the cons that come with it. Though inbound marketing is the first choice of many organizations, it is quite time consuming process to pull prospective buyers for your product or service offerings. When it comes to leads generation, unfortunately businesses have no full control over their expected results. Further, distinguishing your business from that of your competitors is difficult based on your content alone. It requires thorough understanding of strategic content, time of placing right content online substantiated with offline activities, making the best out of social media networks, bringing in new and fresh methods of promotion etc.
Outbound Marketing :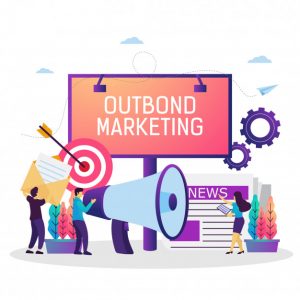 Outbound marketing on the other hand works through cold calling, mass emails, direct mails, and display advertising etc. targeting specific audiences. It is quicker than inbound marketing as it is one way communication, and quite easily gets to the audiences targeted. It is solely in the will of the business to control the intensity of their outbound marketing promotion. Moreover, outbound marketing gives you edge over your competition as it dynamically leverages every opportunity there is. In doing so, outbound marketing turns out to be more intrusive. Even the leads that are generated in the process become slightly insecure and indecisive in consumption of the company's offerings as they sense that they are being pushed through. Besides, outbound marketing is extremely persuasive with its one way communication approach.
In the light of facts we came across, there is a need to relook at our business' marketing strategies and shift from fully banking on outbound marketing to more of inbound marketing approach. Today, as consumers are more interested in exercising freedom in what they like, buy, experience, and sustain, give your customers what they want, and you get what they are ready to part with…even revenu